From the Summer Seagull:
Sustainable Cliff Island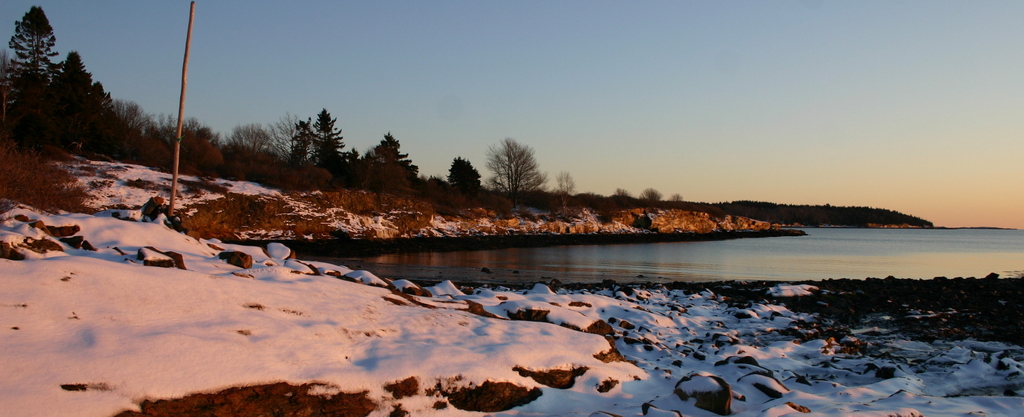 There is almost universal agreement in the Cliff Island community that a strong, sustainable year-round community is essential to a way of life here that we all treasure. We also know from news reports and conversations with people who are concerned about the future of small island populations that there are special challenges facing the year-round residents of each of Maine's Outer Islands (Cliff, Cranberry Isles, Frenchboro, Isle au Haut, Matinicus, and Monhegan).
Early last year a few of us began trying to see what other islands are doing to respond to the challenges they face, how what we learned might be useful on Cliff, and to get a handle on what kinds of resources might be available to us. Over the summer, we began a few conversations with families whose connections with Cliff had been made in different ways – people who were born here, people who grew up spending summers here, people who first learned of Cliff Island when they had families of their own. The common bond among all these was that they had learned to love the Island enough to spend a great part of their lives here.
We will continue that process this summer, and we hope that everyone will share with us their perceptions, their views, and their advice.
We have formed an organization called Sustainable Cliff Island, and we are applying for not-for-profit status. The people most actively involved now, in addition to me, are Bob Howard, Roger Berle, and Marcia and Larry Sharp, but we hope that number will grow considerably. Anyone who wants to help by sharing ideas or by pitching in, just grab one of us and we'll sit down and talk.
Many thanks,
Cheryl Crowley

.

------------------------------------------------



From the Fall Seagull:
Sustainable Cliff Island
The idea of creating a group that supports the various needs of maintaining a year-round community evolved from the discussions that were once held to research secession from the City of Portland. Year-round, affordable housing for the many skill sets needed in our community became the focus, as well as business needs. This summer has given us the opportunity to further talk about what "sustainability" might mean when applied to Cliff Island.
We recognize that all of the 14 year-round Island communities are facing similar issues concerning ways to maintain themselves as sustainable year-round communities. We have all felt the threat of loosing our Post Office, experienced time without a store and have understood that budget cuts have led some to question keeping our school open. Additionally, with land value and property taxes rising so quickly over the past 20-30 years the Islands have found many of their winterized homes being afforded by summer residents thus limiting housing for skilled workers. Most Island towns have formed organizations to address housing and business needs. The approaches are as varied and diverse as the Islands personalities. Sustainable Cliff Island is in the process of sorting out what might work for us.
Currently, we are faced with the possibility of two opportunities that could ideally jump start our cause. One being the Portland City owned property of 16 Fisherman's Cove that includes a house, store, fuel depot and wharf. This property is open for bid by the City until the end of September, after which a City Committee will review the bids and make a final decision. The second possibility is our request of Land Associates to consider donating 1-2 building lots with the thought of building 1-2 "green" houses that would include one for present and future teachers. An update will be given in the next Seagull.
While it has been a much slower process than I would have hoped, we are indeed making progress. We should be able to finish the legal details of becoming a non-profit organization before summer's end. Ongoing conversations with individual community members continue to offer important feedback and sources of ideas. Please share your helpful thoughts with us at our new e-mail address: .
Respectfully,
Cheryl Crowley